Meet Dr Nayani Ravishanker, Dentist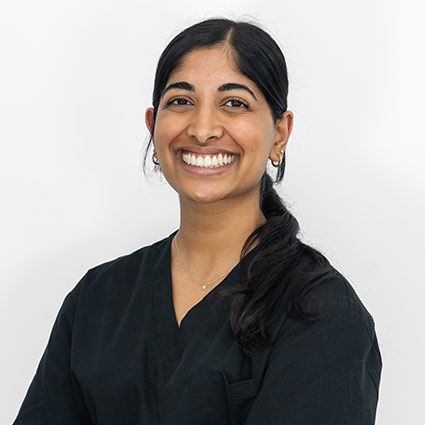 Dr Nayani graduated from Griffith University in 2022 with a Bachelor of Dental Health Science and a Masters of Dentistry. In addition to receiving prizes for academic distinction, She has since been invited to join the Griffith University Honours College. Dr Nayani was born and raised in Canberra before moving to Queensland to pursue her dental career, she is now happy to call Highfields her home.
High Quality Dental Care
Dr Nayani is committed to giving her patients high-quality dental care while also seeing to it that their needs are addressed and that they are at ease while under her care. Dr Nayani has a strong interest in providing general dental care for all ages including preventative care, restorative dentistry and oral surgeries.
The nature of Dr Nayani is calm and friendly. She makes sure that each of her patients' appointments proceeds at a pace that is comfortable for them and that they are informed about every aspect of their procedures so that they can feel more at ease. Making dental appointments as enjoyable as possible is Dr Nayani's goal.
Outside the Office
Dr Nayani likes to spend time with her family and friends, go on walks, and take part in local team sports when she's not working in the clinic.

Dr Nayani Ravishanker | (07) 4615 5971