Dental Extractions in Highfields, Toowoomba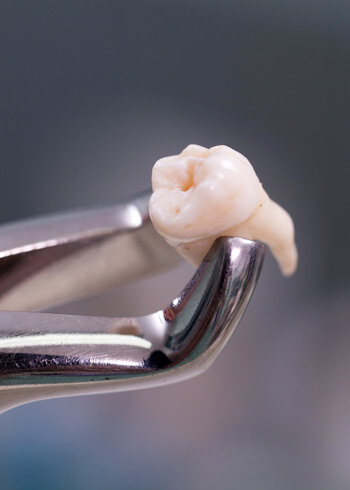 There are usually three main reasons why someone needs to have a tooth extracted. The first is if there are advanced gum problems (periodontitis) where there is nothing left to structurally support the tooth. Another is advanced dental caries (decay) leaving little tooth structure to build up or repair. The last is when there is a severe dental infection—such as an abscess—but the patient prefers to have the tooth removed instead of root canal treatment.
NEW PATIENTS

Your Comfort is Important to Us
We strive to keep you as relaxed and comfortable as possible, whether you require a simple extraction or something like wisdom tooth removal. If you feel a little anxious or need help relaxing, we offer oral sedation. Simply take the prescribed tablets prior to coming in for surgery. You'll feel as if you're napping and likely won't remember much, if anything, at all. The drowsy side effects can take a few hours to wear off, so it's important to have someone escort you to and from your appointment.
Wisdom Teeth Removal
Wisdom teeth may need to be extracted because of impaction, discomfort or damage to adjacent teeth. Some surgeries are extremely simple, especially when it comes to removing upper wisdom teeth. Others can take a bit longer and require more time for recovery.
Recovery After a Dental Extraction
Some people bounce back quite quickly after having a tooth removed while others take longer to heal. Much of it is dependent upon the type of extraction you need. If it's a simple tooth removal, you may be back to normal within a day or two. Surgical wisdom tooth extractions do tend to take a bit longer, so it's best to allow at least a week off from work or school.
Reserve an Exam
Is it best to preserve your tooth or have it removed? Schedule an appointment today for a professional opinion.

Dental Extractions Highfields, Toowoomba, Gowrie Junction, Meringandan, Hampton, Kleinton QLD | (07) 4615 5971