Teeth Whitening in Highfields, Toowoomba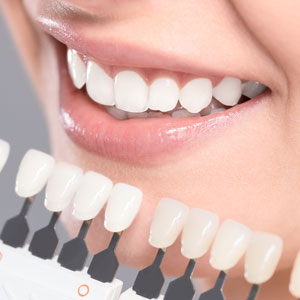 Teeth whitening is a safe, non-invasive way to enhance the appearance of your smile. But not all teeth brightening products work the same way. ME Dental offers two types of whitening treatment that gets gleaming results! Here's a look at each:
At-Home
Custom trays are made from impressions or scans of your teeth. Simply apply the gel as directed and wear your trays once a day or every other day for an hour or two. We can take before and after photos to assess the difference at the end of your treatment.
Be sure to follow your home care sheet as directed to ensure the best results. We also recommend topping off after your six-monthly cleans to keep your smile bright.
The Advantages
With a take-home kit, you can whiten more gradually if you want. As such, it's easier to control your level of whitening and any side effects like sensitivity. By brightening at a slower pace, you can stop when you're happy with how your teeth look.
Zoom! In-Chair
At ME Dental, we're proud to offer patients the best advanced whitening options. To help patients achieve their smile goals, we use the Zoom! In-chair whitening system, designed to brighten a patient's smile several shades in a single visit to the practice.
The process begins with a check of your current shade, so you can see the difference after your session is over. Once you're ready, just sit back and relax. Here's what you can expect next:
The dentist will prepare your mouth for whitening and apply a layer of advanced whitening gel to your teeth.
To speed up the process, the dentist will shine a WhiteSpeed blue LED lamp onto your teeth. The light accelerates the whitening, and the lamp's variable settings ensure your session is comfortable. The dentist will repeat this process three times.
Once you've attained the shade you desire, the dentist will apply post-treatment gel to help protect enamel and minimise any sensitivity.
With this system, you can achieve a brilliant smile in just 90 minutes, with results lasting from one to three years. How long your results last depends on whether you follow proper oral health protocols. Because your friendly local dentist professionally applies the Zoom! system, you'll get outstanding results!
Am I a Candidate?
We'll need to ensure your teeth are suitable by screening for any infections, caries or existing restorations. Since fillings, crowns or other dental work won't change colour, it's important that only natural tooth surfaces are being whitened.
Reserve an Appointment
Take that first step towards achieving the bright and beautiful smile you've always wanted. Reserve a no-obligation evaluation today to get started.

Teeth Whitening Highfields, Toowoomba, Gowrie Junction, Meringandan, Hampton, Kleinton QLD |
(07) 4615 5971