Emergency Dentistry in Highfields, Toowoomba
Same-Day Care Available
Are you in pain? Do you have a broken tooth that requires immediate attention? Our dentists are available to provide emergency dental care when you need it most.
We ask that you ring our office as quickly as possible to discuss your emergency. From there, we will find a time where we can work you into our schedule on the same day. Emergency visits aren't booked like traditional appointments, so be sure to contact us so that we can accommodate you in a timely manner.
CONTACT US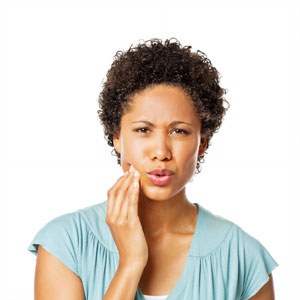 Do I Need to See a Dentist?
If you have a broken tooth or anything that's preventing you from being able to eat, go to work, or send your child to school, you need to see a dentist. Some of the most common dental emergencies that we see include situations such as
Accidents (falls, bumps to the mouth)
Temporary crowns falling out
Toothaches
Facial swelling
Cracked or chipped teeth
Any situation that would prevent you from being able to eat or complete normal daily activities requires emergency care. Whether you're in pain or it's something embarrassing—like a broken front tooth—rest assured we'll help make things right.
When you arrive, we'll discuss what happened, review your medical history and take steps to relieve your discomfort. Our goal is to solve the problem as quickly as we can. If you have a broken front tooth, we'll do what's necessary to help you smile again. If you're in pain, we'll address the source of your discomfort to prevent it from coming back. We specifically work you into our schedule to allow for adequate time to provide you with the attention you deserve.
Before you get to our office, there are a few things you can do to alleviate some of your toothache symptoms. First, consider taking an anti-inflammatory (such as Motrin or ibuprofen) to alleviate any swelling. Next, apply a cool compress to the side of your face. Rinsing with warm salt water may also reduce inflammation.
It may be possible to reattach or re-implant your broken tooth, depending on the extent of the damage. When possible, locate your tooth fragment and keep it in a sealed container. Cover it with milk, contact solution, saline or—if none of those are available—tap water with a pinch of salt.
Completely avulsed teeth can be gently rinsed under running water, so long as you do not touch the root or attempt to scrub it clean. If you like, you can place the tooth back into the socket but do not force it if it doesn't seem to fit. If it does, apply pressure to keep it in place until you are able to get to our office.
We're Always Here to Help
Whether you're a new patient or have been coming to us for years, we're always committed to providing you with the quality, efficient emergency dental care you deserve. Contact us today.

Emergency Dentistry Highfields, Toowoomba, Gowrie Junction, Meringandan, Hampton, Kleinton QLD | (07) 4615 5971