Meet Dr Ainsley Veivers, Dentist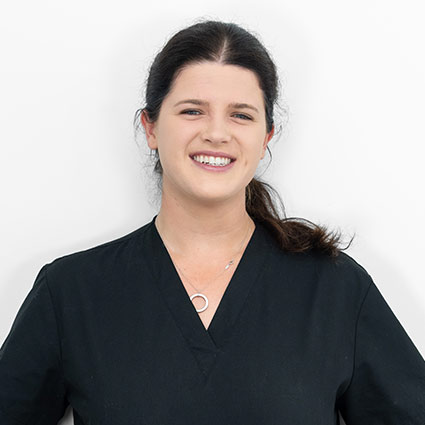 In 2017, Dr Ainsley Veivers received her Bachelor of Dental Surgery degree from James Cook University. Dr Ainsley's goal for her post-graduate life was to return to Toowoomba, where she was born and where she has many fond childhood memories.
Compassionate Care
Dr Ainsley has made a commitment to provide her patients the highest, compassionate care possible over the years— with the occasional bad joke. Dr Ainsley enjoys every aspect of general dentistry, in addition to oral surgery and restorative dentistry, for all ages. Dr Ainsley places a high priority on being compassionate with her patients and helping people of all ages manage their dental anxieties with her approach to patient care.
OUR SERVICES

Outside the Office
When Dr Ainsley is not working in the clinic, you may find her riding horses or giving back to the community. As a show jumper and dressage competitor, Dr Ainsley is active in the Toowoomba and surrounding equestrian communities.
Schedule an Appointment
Contact us today to book an appointment with Dr Ainsley!

Dr Ainsley Veivers | (07) 4615 5971