Smile Makeovers in Highfields, Toowoomba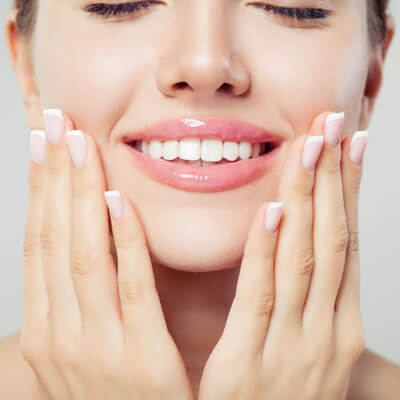 Feeling a little self-conscious about how your teeth look? Our smile makeover experience can transform them into one of your most attractive accessories.
Depending on what you want your new smile to look like, we can combine a variety of restorative and/or aesthetic services to achieve the best results. For example, you may want to choose a combination of
Porcelain veneers
Dental crowns
Teeth whitening
Dental implants
Or more!
Our digital dentistry technology allows us to provide efficient services that are gentle and extremely accurate.
NEW PATIENTS

Your teeth reflect your personality and health. If you have specific concerns that you want to address, we can discuss what's possible to resolve those issues. After reviewing the different types of treatments available, you can select the one(s) most appropriate for your situation.
A smile makeover can achieve anything from creating whiter and straighter teeth to replacing the ones that are missing. There are numerous options to choose from, so we have something for everyone.
We offer mock-up design options where you can preview what your smile makeover will look like before the treatment actually starts. This diagnostic wax up allows us to create the restorations recommended, such as veneers or crowns. We can even do a try in, where temporary material is placed on your teeth to give you a better idea of how things look inside your mouth.
When you're ready, we can plan your first phase of treatment. Our goal is to achieve and meet your preferences before performing any irreversible treatment to your teeth.
The restorations we use can last for several years, depending on how well you care for and maintain them. Overall, results will vary on a case-by-case basis. Some restorations last 15 years or longer, while others last between 5-10.
Complimentary Consultations
Reserve an appointment today to discover how you could achieve a new smile. We can't wait to welcome you to the practice!

Smile Makeovers Highfields, Toowoomba, Gowrie Junction, Meringandan, Hampton, Kleinton QLD |
(07) 4615 5971